We are registered with and have delivered consulting services to most of the international financing agencies: The World Bank Group, the Asian Development Bank, the UK DfID, the Denmark Danida, the European Commission, the UNDP and its affiliates, the International Fund for Agricultural Development, the Swiss SECO and SDC.  We also work with governments and private companies under direct contracts.
MCG helps governments and firms develop effective regulations, create a business enabling environment and organizational strategies.  We aim to build effective approaches that maximize every consultant's effort and intelligence to create value for countries and governments.
We work on strategy, business-planning, public policy, regulation and governance, organization restructuring and most of our assignments draw on expertise across several of these areas. We bring in-depth and industry specific knowledge to resolve problems in a range of sectors including real estate, infrastructure, manufacturing, finance, textile and garment …  This enables us to bring a combination of international best practices  and practical understanding of what works to the problems we are asked to assist in.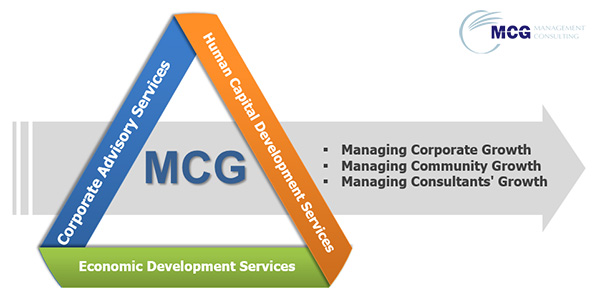 MCG provides advisory services to both donor funded projects and commercial sector clients in a range of different topics and areas.  With more than 14 years working in the field and providing services to more than 300 clients, MCG has built its expertise in the areas of:
Economic Development Services
Corporate Advisory Services
Human Capital Development Services